Dependable Commercial Restroom Cleaning Services
While restroom cleaning might not be your topmost business priority, it can make or break your customer experience. According to one study, over 90% of consumers are likely to avoid the premises if it has a dirty and stinky restroom. The cleanliness of your restroom is directly linked to your customer experience. Therefore, make sure you have a clean and sanitized restroom. The condition of your restroom reflects on your organization as a whole just like your conference room or sales area. Besides, dirty restrooms are hovered with bacteria and germs, spreading communicable diseases among your employees.
Our Commercial Bathroom Cleaning Services Come to Rescue
Count on our detailed commercial restroom cleaning services. We don't just make your restroom look clean; we disinfect and sanitize from floor to the walls and the areas that harbor germs. This way, we ensure you a clean, shiner and disinfected restroom your clients and employees deserve.
How We Clean And Disinfect your Restrooms
Sanitizing Walls and Surfaces
Using High-Pressure Cleaning to Wash Off Build-Up
Emptying Trash Cans
Restocking of Supplies like Soap and Tissue Papers
Disinfecting Urinals, Countertops, Toilet Bowls and Sinks
Removing Spots and Stains
Vacuuming after a fresh water rinse
Cleaning all fixtures and faucets
Why Choose Our Commercial Bathroom Cleaning Services

Full Package of Bathroom Cleaning Services:
We perform every process to give you a clean and disinfected restroom, from cleaning the floors, disinfecting the urinals to vacuuming.

Insured and Licensed:
To ensure peace of mind and safety, our company is bonded and insured. After all, making our clients feel confident in our cleaning services does matter to us, which is why have taken every step required to make sure they feel positive about choosing us.

Trained and Screened Professionals:
Every individual in our team is trained and screened to provide outstanding cleaning services and satisfaction.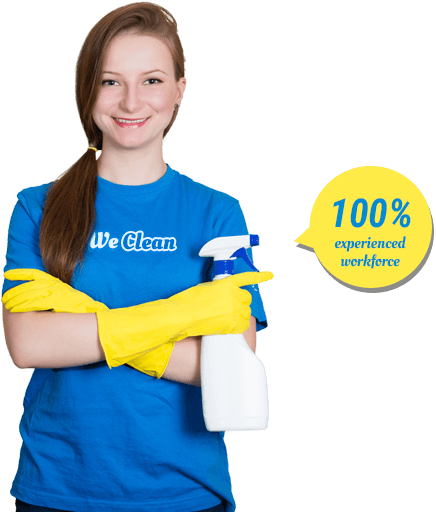 Transparent Pricing:
Our commercial bathroom cleaning services are affordable and won't surprise you with any hidden charges. We have flat and clear prices.

Tailored to Your Business Needs:
Whether you want to hire us for bi-weekly, monthly or daily, we are ready to work to your schedule. Let us know the dates and time you prefer and we will be right there.

Excellent Customer Support:
Customers are the foundation of our company. No wonder we go above and behind to give them timely and efficient support.

Locally Owned and Operated:
We are locally owned and operated, meaning that we can fulfill our local client's needs on time and with full dedication as we are completely focused on the clients in Wake County.
Email us @
wecleanbathrooms(dot)apex(at)gmail(dot)com
How Businesses in Wake County Admire Us
" I would like to thank your company and your cleaners for the excellent work you have done at our office in Raleigh. You put a lot of dedication and hard work to make the bathroom look like new again. It was pleasurable working with you all and I really give you a pat on the back. Thanks again and I would like to consider you for my next retail space. "

" I have finally found a reliable cleaning vendor in We Clean Bathroom. I am saying this as my experiences were not good with the past cleaning vendors. I appreciate the way they carry out their work. They are ready to do their job to the highest degree. They have professional, knowledgeable and friendly people. Working with them has been a great experience from start to finish. I highly recommend them for your cleaning needs and hope that you will be completely satisfied with their work. "