Our achievements over the years as a dedicated cleaning service company
A bathroom is your escape and your area of relaxation. For this we are completely dedicated towards creating safe, clean, and healthy environment for your commercial and residential areas. Our team of professionals can clean your home the way you want it to be. Working according to your needs, we look forward to make your bath spaces sparkling clean, meanwhile giving you the free time, you really deserve.
Welcome to We Clean Bathrooms
Your search for top-notch bathroom cleaning services in Wake County comes to an end now. We Clean Bathrooms can get the every simple and tough job done for you at the most reasonable prices. For last several years we have been serving residential and commercial properties with highest standard of cleaning. From one-time opportunities to weekly, biweekly, and monthly solutions, we leave no stone unturned for making your space hygienic and spotless.
Our Speciality
Skilled Staff
The experts at We Clean Bathrooms are highly experienced and trained. No matter what service you're looking for, you will always be amazed with our work.
State-of-the-art Tools
With help of the latest tools and methods, we can scour your home to spot and clear those areas which can be really hard to reach.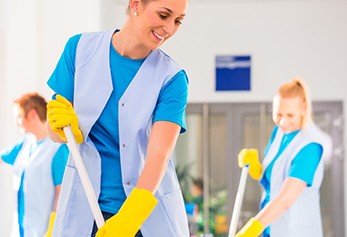 Efficient Service
We can customize our service as per your needs & budget. Avail our full range of bathroom cleaning services to assure your bath is properly cleaned.
Our Team
Michael
Co-Owner
Nina
Co-Owner
What We Do?
We Clean Bathrooms helps you saving your valuable time and efforts which you else waste in cleaning your bathrooms. Now cleaning wouldn't take away those precious moments you wish to spend with your family, on hobbies or for just relaxing. Let us take the burden and serve you.
Being fully dedicated to your 100% satisfaction, we have a team of experts which can happily meet your special requests. Our experts arrive with their latest cleaning supplies. As we make use of green cleaning materials, our process is strictly environmentally friendly.