Residential Bathroom Cleaning
Quality Residential Bathroom Cleaning Services in Wake County, NC
Scrubbing—Disinfecting—Vacuuming and More
We Make Your Bathroom Look Sparkling Clean, Smell Fresh
GET CLEANING ESTIMATE
Quick Bathroom Cleaning Services in Wake county
Stained bathroom tiles, dirty toilet seat, tainted basins and above all, a gross smell are the things that inhibit you to use your bathroom, let alone your guests. A dirty bathroom is also unhygienic as it's a breeding ground for harmful bacteria and germs. Top of that, a bathroom is the area you want to clean the least.
Don't worry! We do the job for you!
Our professional bathroom cleaning service ensures complete cleaning from top to bottom, from your sink to the shower to the bathroom tiles. You just sit back and relax while our insured professionals clean and sanitize your bathroom. Once our cleaning job is done, you only enter to find a sparkling clean and fresh bathroom. No matter if you want our residential bathroom cleaning services daily, weekly or monthly, we are available at your call or you can book us online.
What Our Residential Bathroom Cleaning Services Include
Removing and Emptying of Trash
Removing Spots
Sanitizing Walls and Partition
Disinfecting Toilet Bowls, Urinals, Sinks, Door Handles and Countertops
Cleaning and Polishing Mirrors and Faucets/Fixtures
Refilling Supplies like Soap, Towels and Toilet Paper as Requirement
Washing and Vacuuming of Floors
Restock supplies such as toilet paper, hand towels, and soap on an as needed basis.
Why Count On Our Bathroom Cleaning Services

One Stop for Complete Cleaning Services:
From cleaning the bathroom tiles to disinfecting toilet bowls, we do everything to give your bathroom a deep clean.

Insured and Licensed:
Our professionals are screened, insured and bonded. Every cleaning professional in our team is trained and supervised before they are assigned the job. Besides, they are drug screened and background checked by a private security company. This way, we assure the safety and convenience with our professionals.

Transparent Pricing:
Our prices are reasonable as they are based on the cleaning requirements of your bathroom. One thing is for sure that our actual bills stay within the estimated rates. No hidden charges!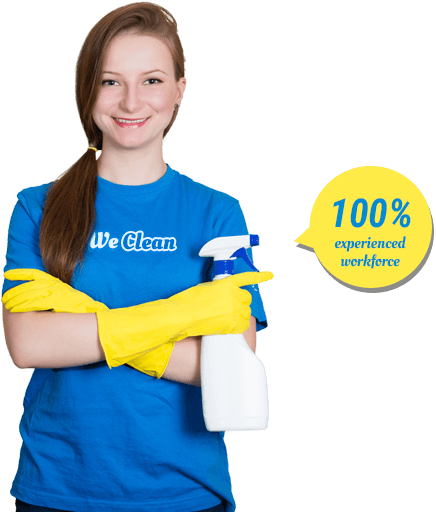 Highly Customized to Fit Your Lifestyle:
Our cleaning services are fit for your schedule and budget as well. Tell us the dates and time you prefer and the services you want that fits within your budget.

Effective Customer Support:
We value our customers. No matter if it's before or after the service, we are always ready to pick your calls or see your messages.

Reliable and Consistent:
When you opt for our bathroom cleaning services, you can expect service on time and every box on our cleaning list ticked. Reliable and up-to-mark service is what we promise to you.
Email us @
wecleanbathrooms(dot)apex(at)gmail(dot)com
What People Speak About Our Services
" WCB is my go-to people when it comes to cleaning my bathroom! I love the way they clean each and everything out there. I like the quality of care with cleaning without damaging anything else. They are quick. Keep it up!!! "

" This was my first time with We Clean Bathroom and I was pleased with their service. I had my parent's bathroom cleaned—and they did a fantastic job. The company sent two cleaners to my house at the appointed time. They evaluated the bathroom and made some plan. They cleaned everything, from a faucet to the sink. I couldn't believe if it was the same stinky and gross bathroom! The bathroom was cleaned superbly. And guess what—they have affordable rates. Without any doubt, I would recommend this company in a flash. Thanks a lot for your outstanding job "